It's been really long since I participated in any read-a-thons on the blog, so here I go.
Hosted by Jennifer @ The Book Shelfery (formerly Bawdy Book Blog) and Kimba @ Caffeinated Book Reviewer, for this read-a-thon you must read holiday themed or winter setting reads. Read-a-thon starts on November 6th 12:01 am (your time zone) and ends on November 11 at 11:59 pm(your time zone).
So here's my goal post. I am already late in joining but hoping to read at least one book, if not more and tweet my progress using #HoHoHoRAT.
My TBR list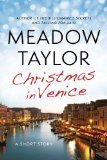 11/9
Pages I've read today: 19 + 25 + 18 = 52 pages
Total number of books I've read: 3 (short stories)
Books read: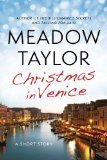 11/10
Pages I've read today: 219 pages
Total number of books I've read: 3
Books read: 
11/11
Pages I've read today: 146 pages and 50% through an audiobook
Total number of books I've read: 4 and a half
Books read: 
Wrap Up
Even though I didn't finish all my books, I think I did pretty good. And started a book that wasn't on the list earlier. 🙂