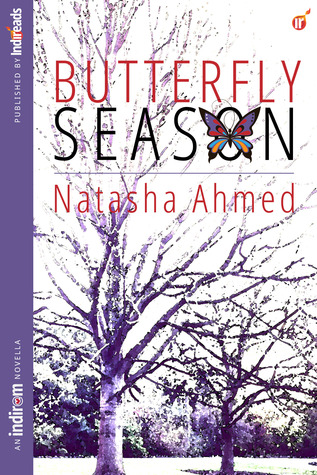 Date Published: March 20, 2014
Publisher: Indireads
Pages: 169
Source: Review copy provided by Indireads
Format: Kindle
Goodreads Synopsis:
On her first holiday in six years, Rumi is expecting to relax and unwind. But when she is set up by her long-time friend, she doesn't shy away from the possibilities. Ahad, a charming, independent, self-made man, captures her imagination, drawing her away from her disapproving sister, Juveria.
Faced with sizzling chemistry and a meeting of the minds, Ahad and Rumi find themselves deep in a relationship that moves forward with growing intensity. But as her desire for the self-assured Ahad grows, Rumi struggles with a decision that will impact the rest of her life.
Confronted by her scandalized sister, a forbidding uncle and a society that frowns on pre-marital intimacy, Rumi has to decide whether to shed her middle-class sensibilities, turning her back on her family, or return to her secluded existence as an unmarried woman in Pakistan.
We follow Rumi from rainy London to a sweltering Karachi, as she tries to take control of her own destiny.
Buy it here – Amazon US | Add on Goodreads
My View: As is characteristic of me, I jumped into the book without any clue to its plot. What held me on was the easy going language, the interesting plot line and the effortlessness of the story reeling me in. 
The plot isn't very innovative or original but it stands its own in the context in which it occurs. The cultural relevance of Pakistan is another distinguishing factor. 
The writing is smooth flowing and although a couple of instances had me raising my brow in a 'really?', they were addressed later on and made sense. The romance is well done and not too mushy but it would have really helped had the book been given more pages and time for the romance to develop instead of looking insta-love. I hate those.
The characters were real and at times seemed hyper but I guess some people are like that in real life.
Overall, the book made for a quick, interesting read. I look forward to more substantial and lengthy book by the author in the future.
3/5 stars – I liked it.
(All opinions expressed are my own and in no way influenced.)
Huge thanks to Indireads for a review copy.